Harrison Holiday Park Association is the best in self-owned Campsites. Our Holiday Park combines convenience and economy with Natural Beauty.
Harrison Holiday Park, British Columbia's first self-owned campsite development, has now set its sights on maintaining its reputation as one of the finest such facilities in the entire Pacific Northwest.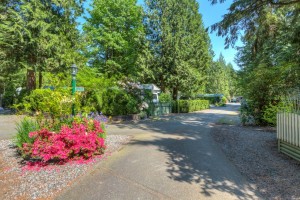 Located 80 miles or roughly 128 km east of Vancouver in the world – famous resort of Harrison Hot Springs.
Our Holiday Park is open from April 1 – October 31. This paradise offers an all-too-rare blend of convenience, economy, scenic beauty, social and recreational amenities and companionship.
In these days of congested highways and jam-packed tourist accommodations, the allotted camp-site takes on an even stronger and more permanent appeal—-
particularly when the campsite happens to be in Harrison Holiday Park.
Harrison Holiday Park operates as a registered not-for-profit society under the BC Society Act. Each purchase of a membership acquires not only exclusive use of a fully serviced campsite, but also a share of all the facilities commonly owned by the Association. Facilities consist of a swimming pool, playground, satellite washrooms, horseshoe pitch, kidz club, and a clubhouse where members gather for parties and dances, or simply to relax with their neighbors.
SOCIAL ACTIVITIES
We encourage the involvement of our members to volunteer their service in making our Social Activities an enjoyable event whether it be Bingo – 50-50-
Supper Dances, potluck, outdoor bands, communal campfire. There are many fun filled evenings in the summer for all ages.
SECURITY
Safety and Security are first class at Harrison Holiday Park where an electronic entrance gate keeps out unauthorized traffic and a full time caretaker is on site at all times to watch over members property.
Unlike a cabin on some remote lake, your RV and equipment will never be left completely unattended since there are always people staying at the Park –Fall- Winter- Spring, as well as Summer.
Members also adhere to Association standards for conduct, tolerating no blaring music, squealing tires, and general poor behavior that are unfortunately so common in public campgrounds today.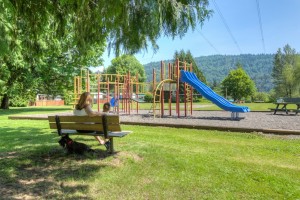 GENERAL
If you've vacationed with a holiday trailer much in recent summers, you will no doubt have experienced the frustration of trying to find a spot for the night.
The fact is there are so many such vehicles on the road today, they simply outnumber the available overnight stops seeing one "Sorry We're Filled" sign after another does very little to reinforce your holiday mood.
Compare this frustration with the thought of having your very own campsite. You know it'll be there and waiting because it's for your use, and your use only. So what if it's dark when you arrive? No tricky jockeying to worry about, no concern of having to drive all night because there are no sites available.
This is the beauty of a self-owned campsite, such as awaits you at beautiful Harrison Holiday Park, The first such development in BC, come and have a look.
WE'RE BETTING YOU'LL BE FAVORABLY IMPRESSED
The "WELCOME MAT " is always out.